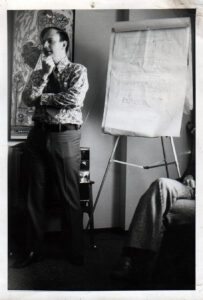 I spent the last two weekends in a classroom. nine hours each day, learning about things I'm interested in.
it's been a hard year so far. I'm averaging about 65 hours a week at work, and I'm not even screwing around. it's busy, and I'm exhausted, and I could use a break in a huge way.
instead of catching up on a little sleep, I get up on Saturday and Sunday at 5am to do my homework. I get to class at 8am. I listen. I learn. I participate. I'm still tired.
I'm also happy, because learning is what drives me.
my dad is a teacher. always has been, always will be. one of the most important lessons he's passed on to me is that I should never, ever stop learning, because we can always, always better ourselves and pass that on to others to make things better for them.
he practices what he preaches. I can only hope I can do half of what he's done to help people in the life I have left.
thanks, dad. you may not know of all the gifts you've given me, but this is one of them, and I cherish it.